MAN Lion's City A20 (V3D)
Getting started
To start the bus press E to enable the electrics and then hold M to start the engine. It won't
start if the gearbox is in any other gear apart from neutral (The display will notify you). Either
press D or rotate the gear selector to 'drive' (With brake pedal pressed) and release the
handbrake on your left hand side (Or with . ) To open and close the doors press - for the front
and = for the rear. The stop-brake is not required in this add-on for the doors to operate.
NB. Take a look at the dashboard guide (Below) to help you navigate the various buttons.
Using the ticket machine
It's very easy use without programming any timetabled journeys. If you are at a stop and
front door is open you will be shown the ticket menu by default. Choose an appropriate ticket
and print!
If you wish to see the next stops on your journey then simply program in your route and
journey information from the main menu using the LINE/COURSE (eg. 07600) and ROUTE
(eg. 1) options. Automatic announcements will only play if you are running to timetable.
A LAWO information display is installed in the saloon and will echo the next stops on your
timetabled journey.
Dashboard Guide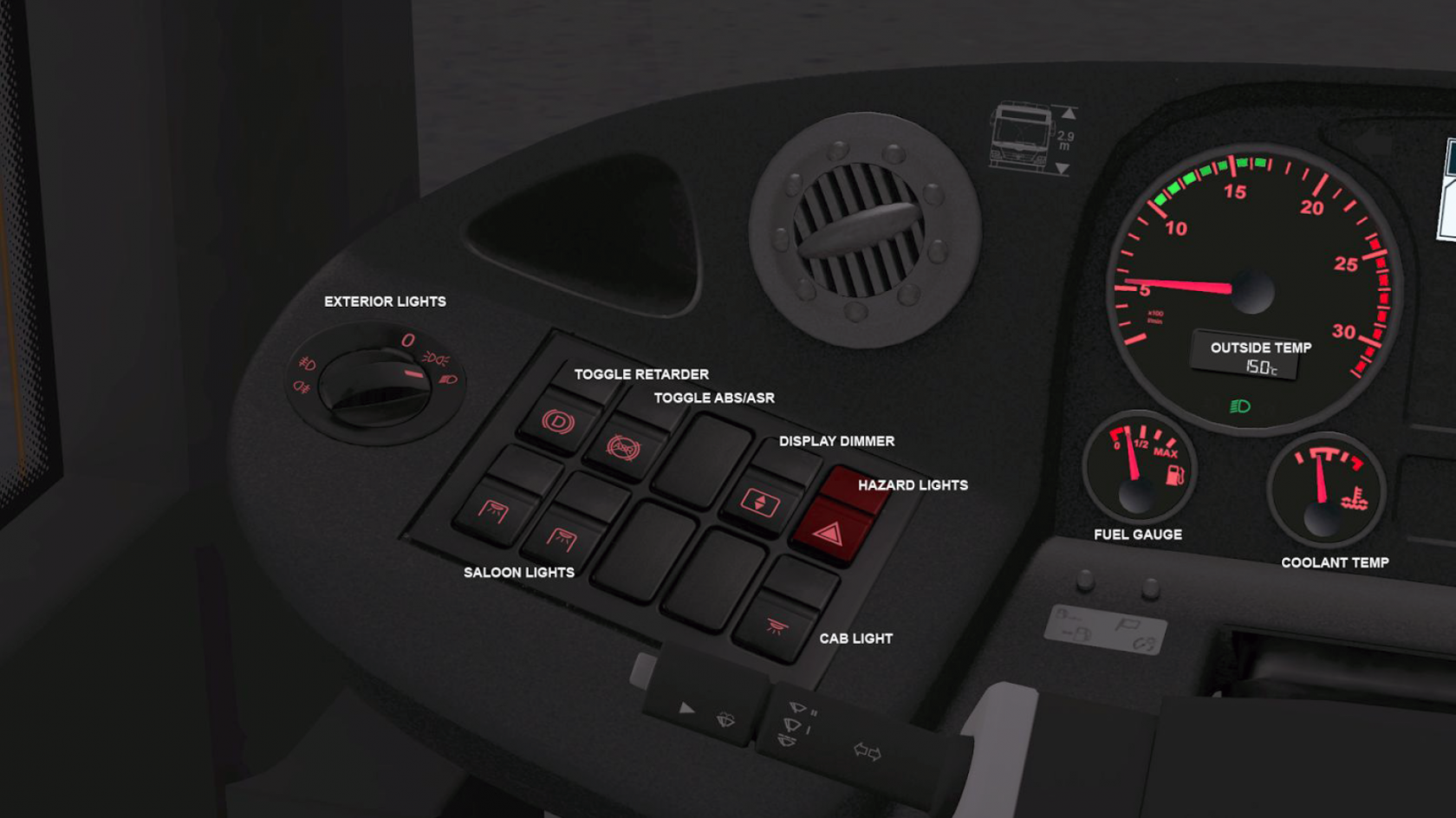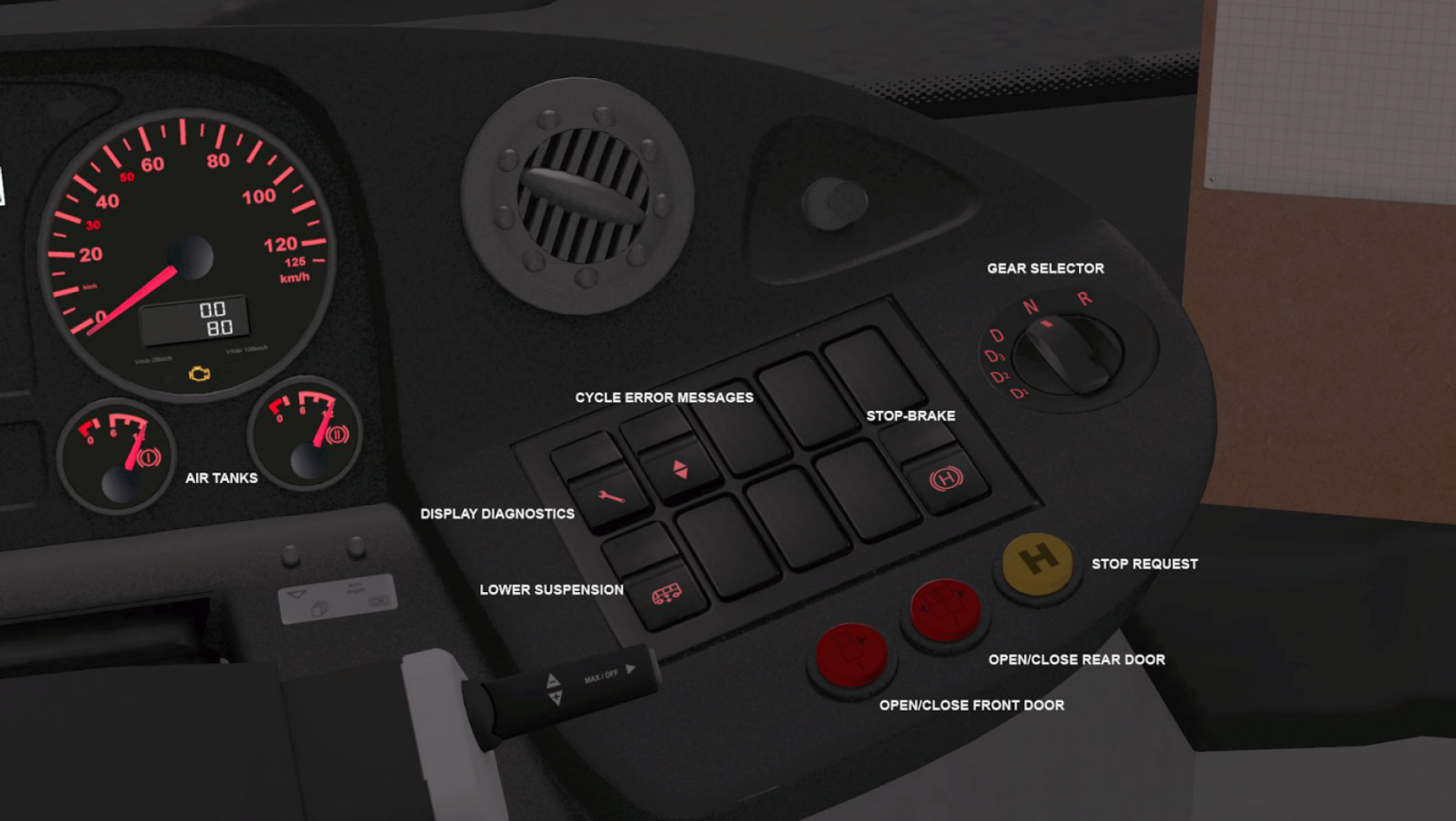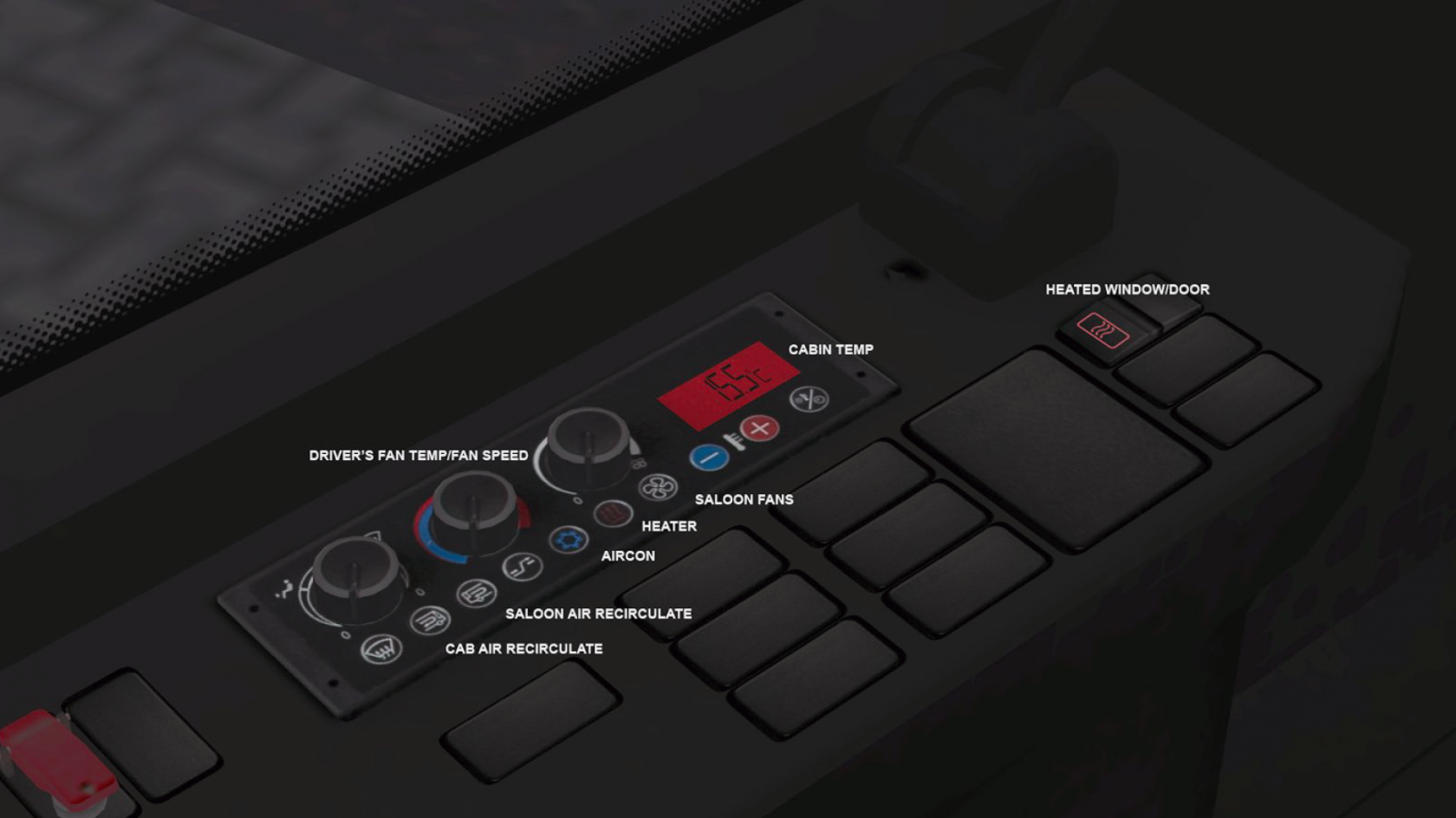 Known problems
There are some issues you may experience during the course of play that are expected due
to the nature of the game or the limitations of my expertise in scripting. Some of those are
listed below:
 Gear display freezes or disappears when prompted with an error, such as F uel Low.
A work around is to press the Cycle Error Messages button until it clears, fill tank with
fuel or use the game menu to repair the bus.
Snow flake icon doesn't go when electrics are turned off.
The outside body textures appear white or black. It seems you may have low
graphics memory. Re-start the game and/or install the 4Gb patch to increase
available memory to OMSI2
Low FPS once the bus is loaded. I have played many hours in OMSI2 and rarely get
below 30fps. If I do it's usually the fault of the game and a full game re-install usually
fixes the issue. Having said that I do have a mid-range gaming setup but it may
perform poorly on low-end systems, such as laptops with integrated graphics cards.